Saker Carving 45-Degree Lock Miter 1/2 Inch Router Bit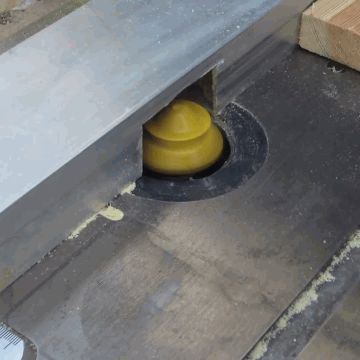 Looking to create perfect joints for your woodworking projects? Become a master in creating drawers, boxes or even hollow columns with the help of this 45-Degree Lock Miter Router Bit! The interlocking 45°cut will help you produce extremely strong joints by providing a mechanical advantage of keeping the parts from shifting when they're clamped up.
It has an optimal shear angle and extra-thick tips to give you the unmatched precision and maximum cutting life that will surely meet all your needs.

Great for making DIY projects
Helps create attractive decorative edging that gives a unique finish to every workpiece like furniture and decorations.


Long-lasting
The fully hardened steel shank provides ultimate durability. 

Precise, clean-cuts
Its high hook and shear angles allow cutters to slice smoothly into stock producing clean, splinter-free cuts.
Time-saving
Guaranteed to save both your time and energy when doing home improvement or store construction.

Product Specifications:
Body Material: Solid Hardened Steel
Blade Material: Industrial-grade micro grain carbide
Shank Size: 0.31 inches
Stock Joint Size: 0.37 inches, 0.55 inches
Cutting Diameter: 1-3/8 inch (34 mm)
Processing Board Thickness: 3.64 – 6.5 inches 
PACKAGE INCLUDES:
45-Degree Lock Miter 1/2Inch Router * 1