😍Add Christmas Personalized Custom Keychains and Customize Unique Christmas gift for your one of kind beloved 🎄🎁



18-in-1 Snowflake Multifunction tool, stainless steel multitool standard. Our 18-in-1 stainless steel multi-tool can be used in several conditions. It is not just a simple tool with the special snowflake-shaped design, you can explore the special uses of your imagination, we think it can give you many surprises.

MULTI-TOOL:One Multi Tool contains incredible 18 tools.
SMALL SIZE:Only 2.3 ounces and just over 2 " diameter, unique snowflake-shaped design, easy to carry.
APPLICATION:It can tighten the screws, open the cap, repair snowboard, bike, toys and much more.
PERFECT GIFT:It can also be hung in the keyring, backpack or decorated in the Christmas tree.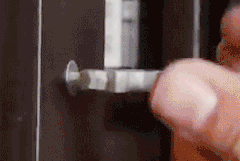 Our multi-tool features incredible 18 tools, flathead screwdrivers, # 3 and # 2 Phillips screwdrivers, 4, 5 and 6mm allen screws, 1/4 box cutter in end keys 7, 8, 10, 11, 12, 13 and 14 mm end key.
Specification:
Material: stainless steel
Size: 6.4 * 6.4 * 0.6cm
Package Includes:
1 x Amenitee 18-in-1 stainless steel snowflakes multi-tool
Custom productsts NOTES
1. Customized productsts are one-to-one services.All custom orders are of no return and no refund unless quality problems.
2.Once an order is placed, the customized information does not support changing.
3.To ensure quality, it takes on average 3-5 business days to finish the products. Please allow us extra time to ship out the products.